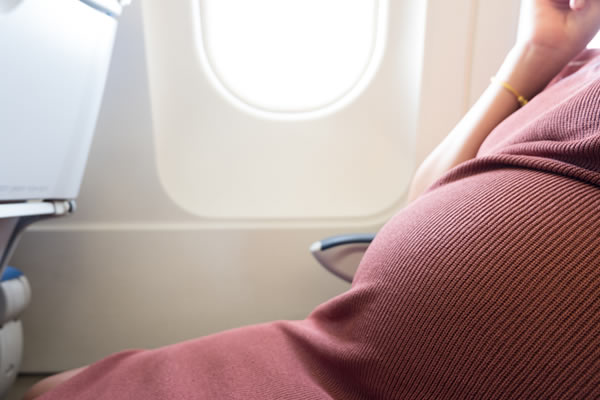 Our priority is always your safety and that of your unborn child.
Although air travel does not usually cause problems during pregnancy unless delivery is expected within 14 days or less, in some cases, traveling by air has been known to cause complications or premature labor.
To avoid unnecessary risks to you and your baby, we recommend that all expectant mothers consult a physician before booking their ticket and inquire about their fitness to fly the length of the trip they intend to take.
For uncomplicated pregnancies at 28 weeks or earlier you can book your flight as usual but expected to present a doctor's certificate showing that you are fit to travel by air.
Expectant mothers at 28+ weeks will be required to fill a medical form (MEDIF) during check-in or just before boarding.
Note:
Uganda Airlines recommends against air travel after the 32nd week of an uncomplicated multiple pregnancy and 36th week of an uncomplicated single pregnancy.
In the case of a complicated pregnancy, a clearance certificate from a Uganda Airlines recommended doctor may be required for passengers with such conditions.
A valid medical certificate shall state the following:
That you are in good health to fly.
Include the number of weeks of pregnancy and your Expected Delivery Date (EDD).
Confirm whether the pregnancy is single or multiple.
Be issued and signed by your physician or midwife within the gestation period considered acceptable for travel.
Be issued on clinic or hospital letter headed paper and stamped.
Be valid for 2 weeks from the date of issue.
Written clearly in English.