About Us
Uganda Airlines is Uganda's flagship national passenger and cargo carrier. We provide scheduled air transportation services in East Africa and near-international markets.
On 23rd April 2019, we received our first two Bombardier CRJ900s, the first of a growing fleet. During our first phase of operations, we will be flying to the cities of Nairobi, Mombasa, Dar es Salaam, Kilimanjaro, Juba, Bujumbura, and Mogadishu.
With the upcoming arrival and addition of new planes to our fleet, we will expand our route map and fly to DRC, Zanzibar, Asmara, Hargeisa, Lusaka, Harare, Johannesburg, Djibouti, and Addis Ababa, and plan to make international flights connecting Uganda to Europe, the Middle East, West Africa and Asia.
By the end of 2021, Uganda Airline will serve 20 destinations.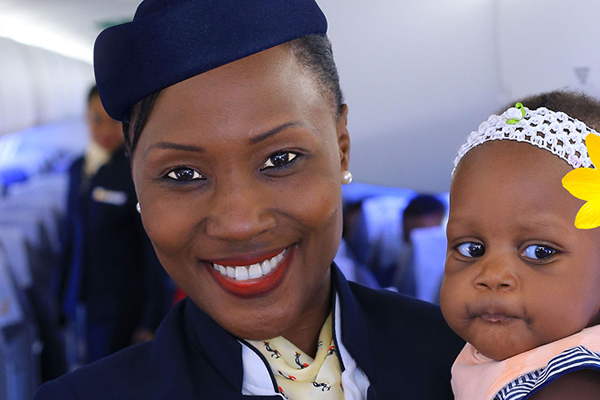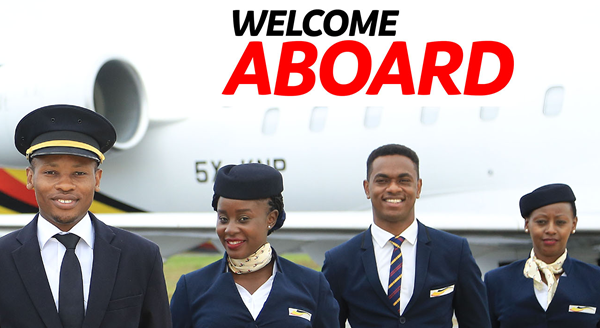 Our Vision
To be a world-class airline exceeding customer expectations, through high-quality service, global connectivity, and commitment to excellence.
Our Mission
To provide an air transport service that ranks amongst the best in terms of safety, cost-effectiveness, punctuality, and comfort.
Our Values
Honesty and Integrity.
Reliability.

Professionalism.
Hospitality.