Carry-on Dimensions
Carry-on items are limited to one bag plus one smaller, personal-type item. Uganda Airlines limits carry-on bag dimensions to 10 x 16 x 24 inches. All Passengers and Employees and their items are subject to a thorough physical search.
A friendly reminder: If your carry-on does not fit the dimensions above, we will be forced to check it at the gate. It will be safely stowed below the aircraft for the duration of your flight, and you will pick it up at baggage claim, not the gate, upon arrival to your final destination. Assistive devices and strollers may be claimed at the gate/jet bridge.
Please make sure that any sharp objects (especially needles, syringes, and other items needed for medication) are properly covered and secured to prevent injury to yourself and our Employees who care for your bags.
Please alert a Flight Attendant if you use a needle/syringe while onboard so we may provide you with access to a disposal container.
Your personal item
Personal-type items include purses, briefcases, cameras, food containers, or laptops (case included). Your personal item must be stored under the seat in front of you, fitting within 18.5 x 8.5 x 13.5 inch dimensions.
Personal Item Dimensions 18.5 x 8.5 x 13.5 inches
A friendly reminder: If your personal item does not fit under your seat, you will be asked to place it in an overhead bin.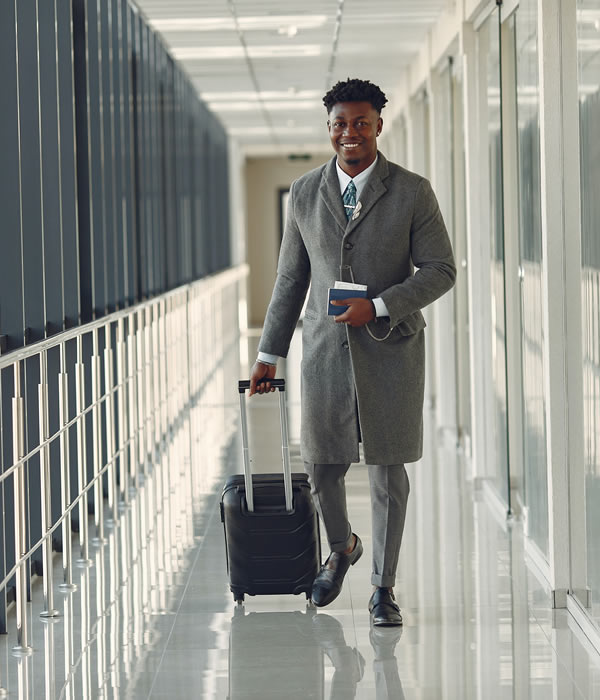 Restricted Items in Carry-on Baggage
For flight safety, the following items cannot be put in carry-on baggage. You are recommended to put them in your checked baggage:
Knives (including hunting knives, swords, and pocketknives).
Scissors and any other sharp/bladed objects prohibited by local law, such as ice-picks, and nail clippers.
Weapons such as whips, nunchakus, batons, or stun guns.
Cudgels, tools and agricultural equipment, such as axes, screwdrivers, chains, or hoes.
Toy guns/gun shaped items or look-alikes, and handcuffs.
Sports equipment such as baseball/cricket bats, golf clubs, hockey sticks, and billiard cues.
Aerosols (hair sprays, perfumes, medicines containing alcohol) not exceeding 0.5 kg/litre per article and 2.0 kg/litre in total weight.
Any other items which are deemed security hazards by local law.
Any other items that resemble or have similar functions to the above items.